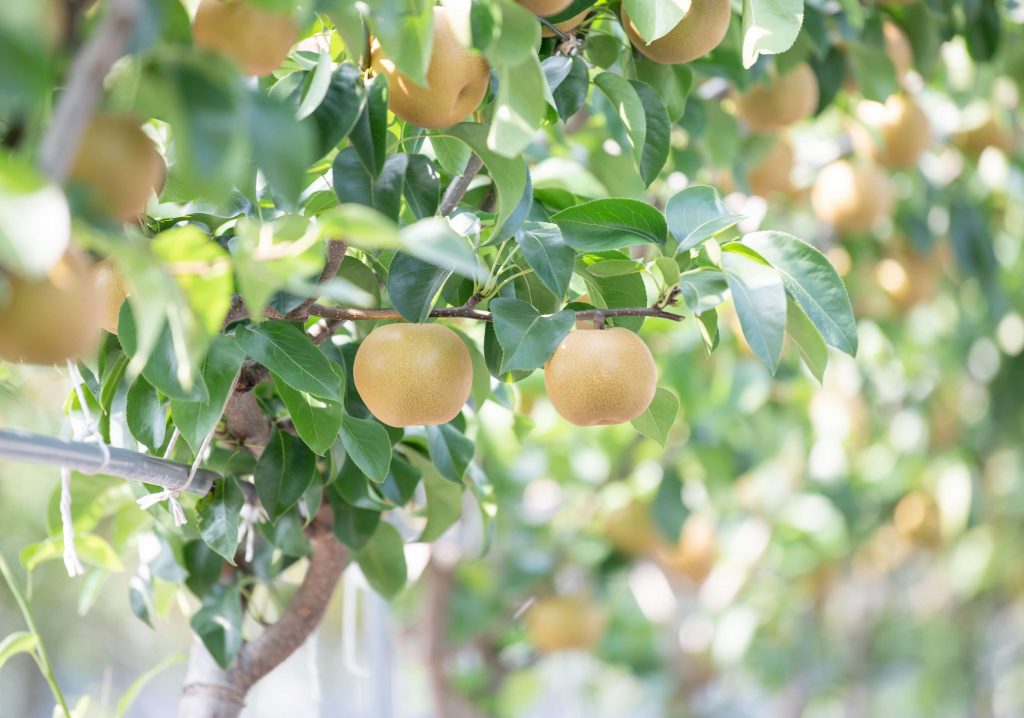 Beginning of August ~ Beginning of October
The Kodaira pear is a famous local specialty. Our farm mainly produces the Kosui, Hosui, and Niitaka variety of pears.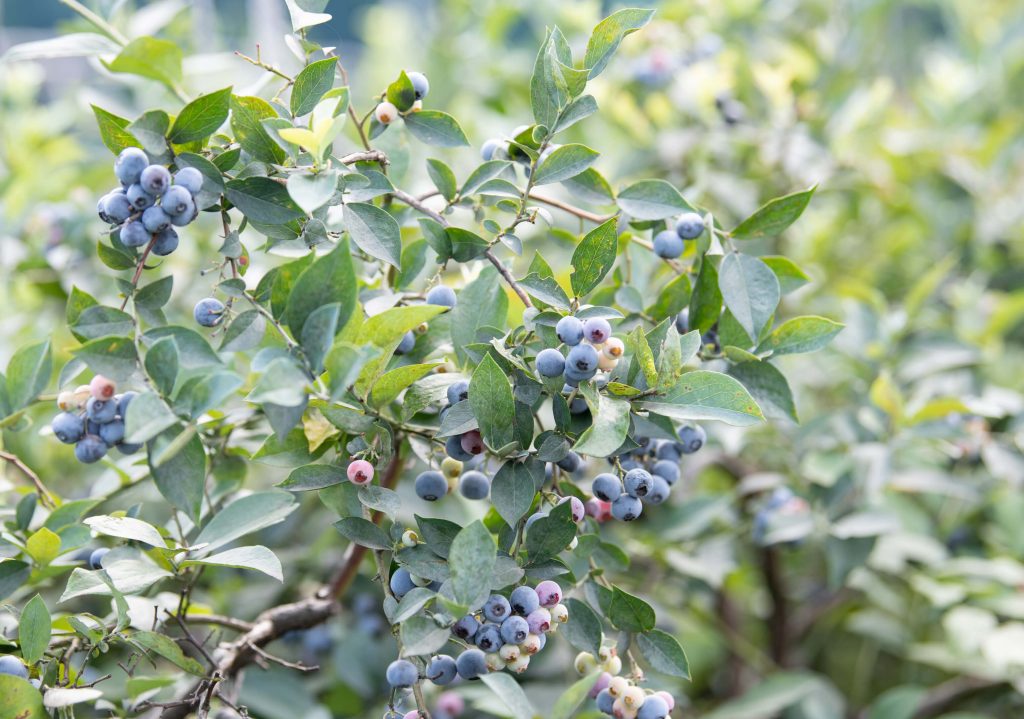 High bush blueberries: Beginning of June~
Rabbiteye blueberries: July ~ End of August
Kodaira is the first location within Japan to cultivate blueberries. Blueberry picking can be enjoyed all summer long.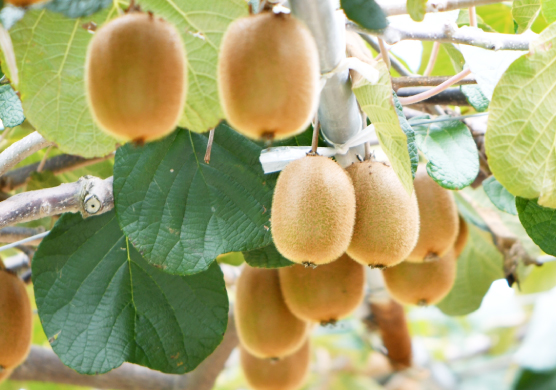 Beginning of October ~ March
Our kiwis are tightly packed with deliciousness and are highly nutritious, making them one of our more popular fruits. We cultivate Tokyo Gold, Rainbow Red (Kohi), and Hayward variety of kiwifruit.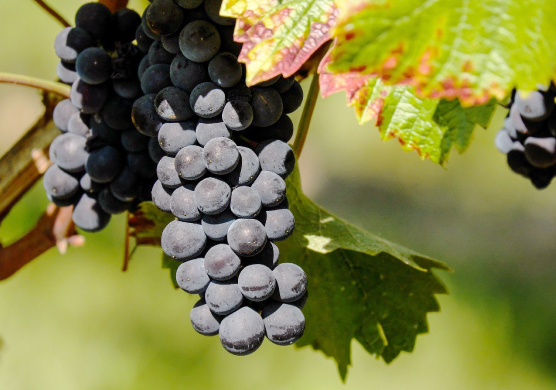 End of August~mid-September
We cultivate Fujiminori grapes.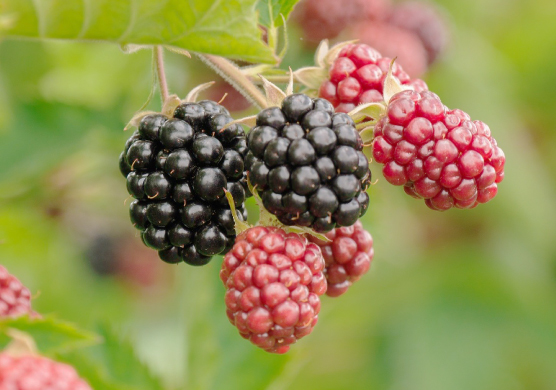 Blackberries and other small fruit
June ~ November
We cultivate 4 varieties of small fruit; blackberries, raspberries, red-currants, and black currants.
* These fruits are cultivated in low quantities. Please call and ask about their availability if you would like to make an order.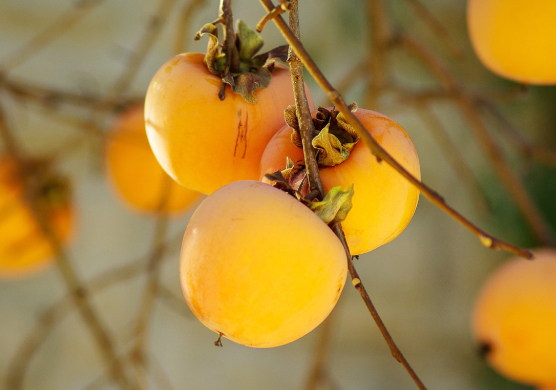 Mid-September ~ Mid-November
We cultivate the Taishu and Jiro variety of Japanese persimmon.